Malar Malayalam Keyboard Help
Malar Malayalam Keyboard is a transliteration based Malayalam input method. This keyboard supports all Malayalam characters encoded up to the Unicode Standard-Version 13.0. Malayalam Unicode fonts under the SIL Open Font License are available at https://smc.org.in/fonts/ and http://rachana.org.in/. Refer the below chart for key mapping. PDF version of the chart is available here.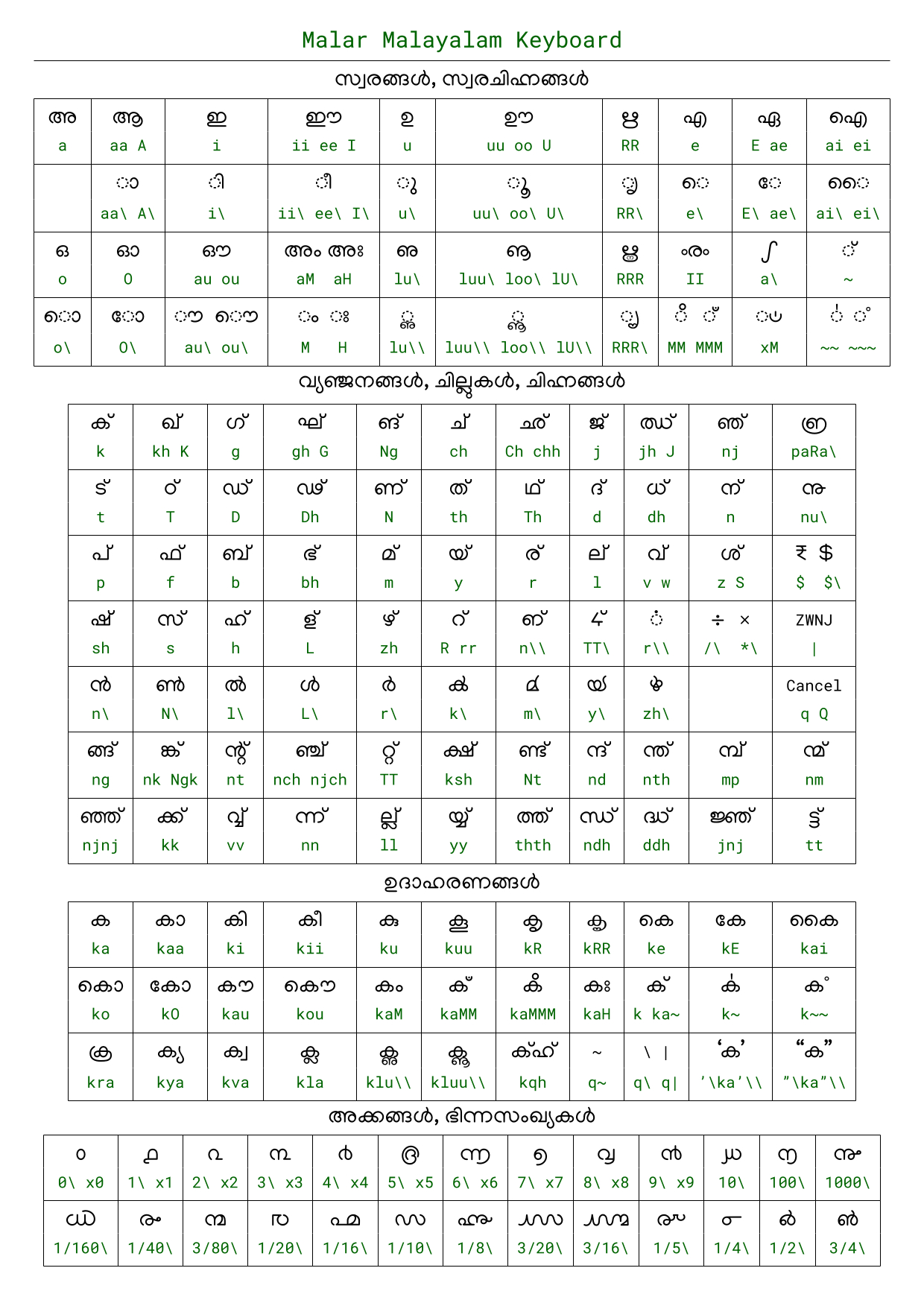 Click here to submit a feedback about Malar Malayalam Keyboard.
All Documentation Versions