Masaram Gondi Phonetic Keyboard Help
This keyboard is designed for typing the Masaram Gondi language in the Gondi script. A Gondi font is required for displaying the characters. This keyboard package will install the Noto Sans MasaramGondi-Regular font.
You can phonetically type Gondi using the modified ITRANS transliteration scheme on a regular QWERTY keyboard and get Masaram Gondi output.
Keyboard Layout
Desktop Keyboard Layout
The default and shifted layouts cover Devanagari digits, consonants, vowels and other commonly used characters.
Default (unshifted)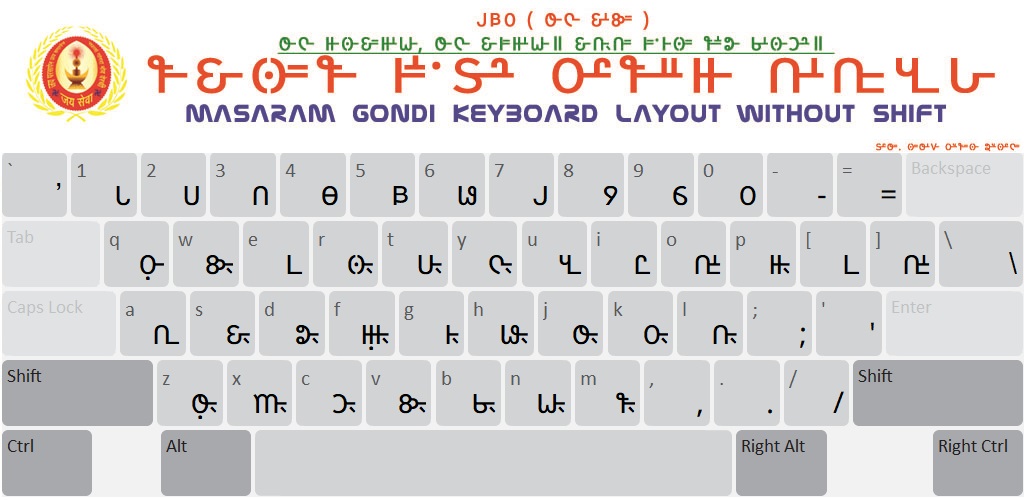 Shift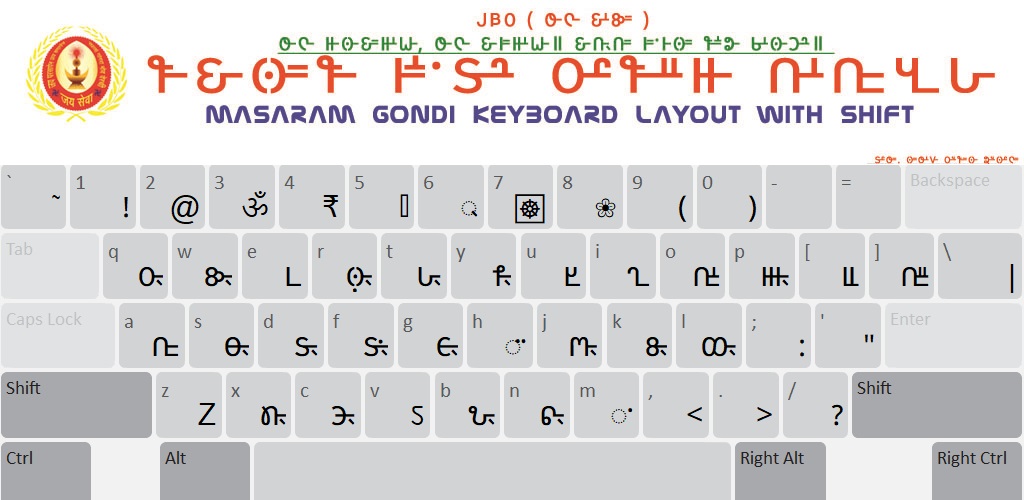 All Documentation Versions