Dinka Basic (DLIA) Keyboard Help
Dinka Basic (DLIA)
Dinka Unicode keyboard layout for the Dinka Language Institute, Australia.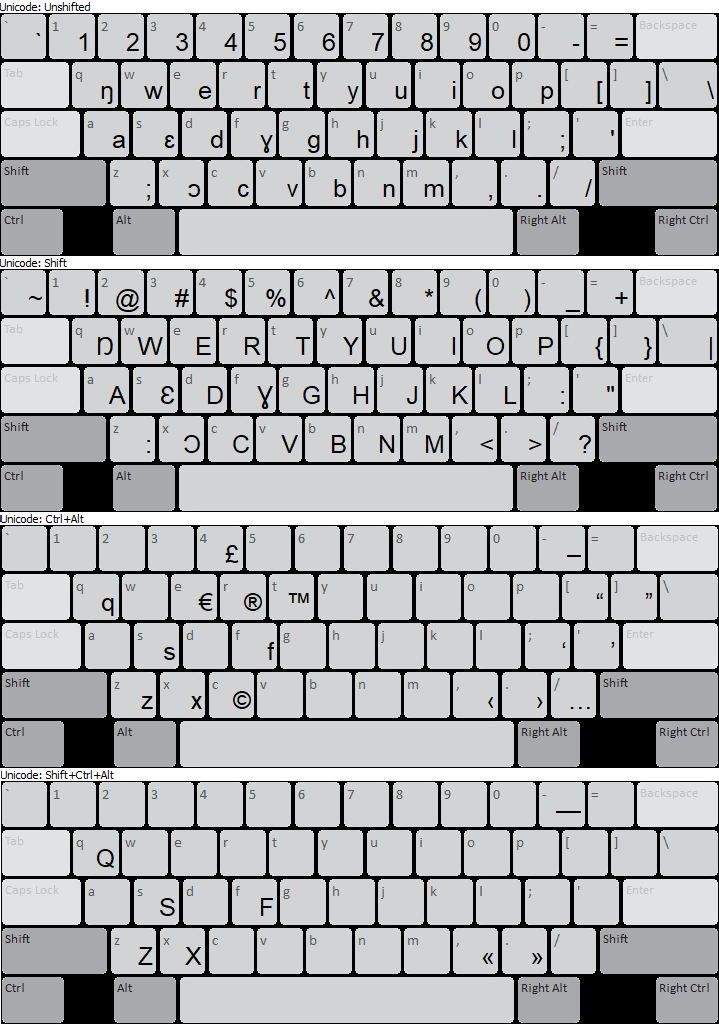 The help page for Dinka Basic (DLIA) can be found here.
Change History
2017-08-15 2.6: Published to github and added the on-screen keyboard
2.5 basic: Cutdown version without the Caps Lock toggle to qwerty keyboard layout.
2.5 academic: Added requirements for academic use of Dinka, i.e. add phonetic characters and diacritics used by various linguists.
2.5: Bug fix
2.4: Reassigned the diaeresis key
2.3: Modified the logic of the 'backspace' key sequences.
2.2: Streamline input of long breathy vowels; 'vvd' instead of 'vdvd', where 'v' = vowel and 'd' = diaeresis
2.1: Added CAPS LOCK toggle between US QWERTY layout and Dinka layout
© 2005-2017 State Library of Victoria and the Dinka Language Institute of Australia
All Documentation Versions