Install Keyboard or Dictionary - Keyman for Android Help
---
Install Keyboard or Dictionary
This menu has a few ways to install a keyboard package or dictionary package.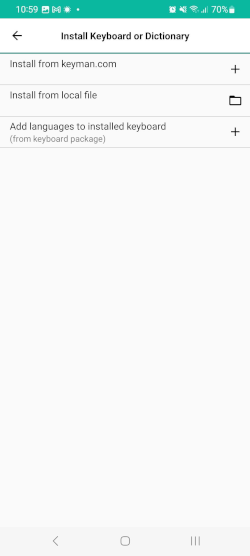 Install from keyman.com
Click on this to search for a keyboard from keyman.com and install. The process is the same as installing keyboards.
Install from local file
Click on this to install custom keyboard and dictionary packages.
Add languages to installed keyboard
For installed keyboard packages, click on this to associate another language with a keyboard. If all the languages for a keyboard have already been installed, this won't change anything.