Adding keyboards - Keyman for iPhone and iPad Help
---
To install resources for use with a new language, follow these steps.
Access "Installed Languages"
First, open the "Settings" menu.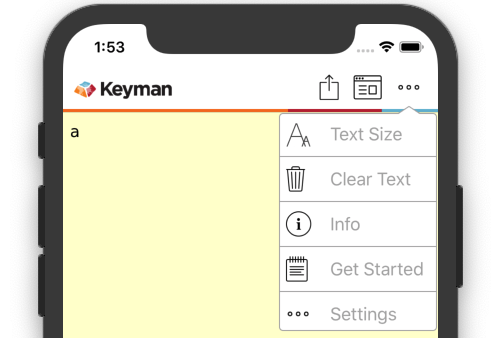 The "Installed Languages" menu found here manages your installed keyboards and dictionaries.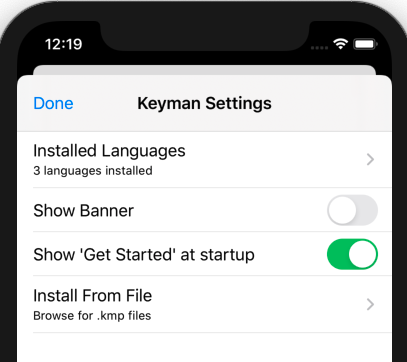 You should then see the following screen: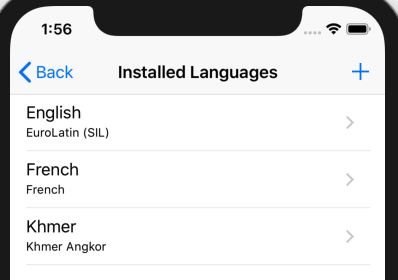 Finding Your Keyboard
Click the + at the top-right to open the keyboard catalog. This will launch a search page. You may type in the (English) name of your language, your country, or even a specific keyboard.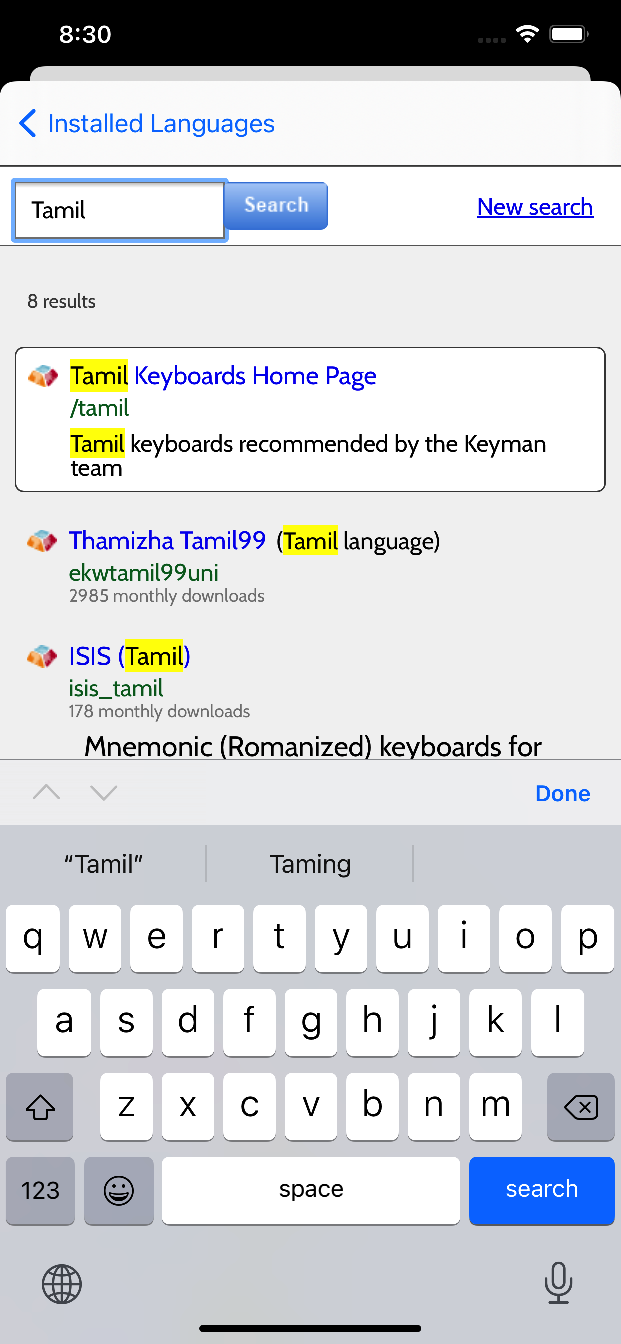 A list of keyboards matching your search will be listed. Selecting one will result in the following screen: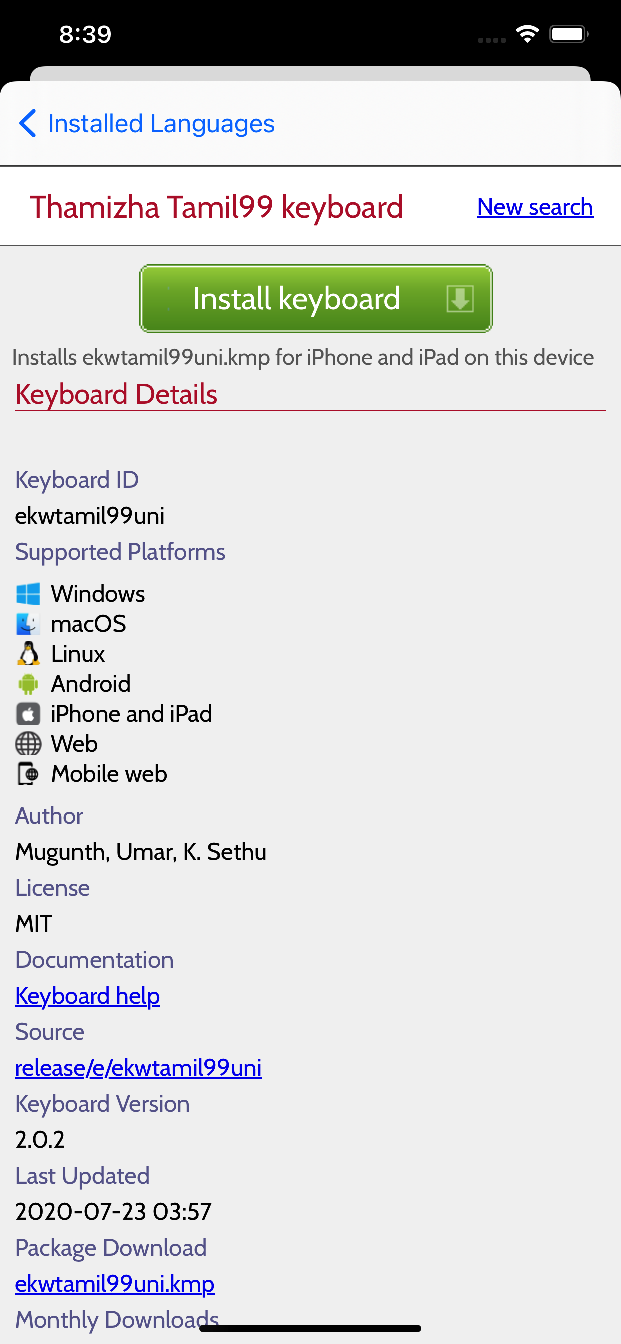 Clicking the big green "Install Keyboard" button will download and install the keyboard.
Once you click the "Install" button, you will then be prompted with the keyboard's installer.
Learn more about Keyboard and Dictionary Installation here.
Keyboard Documentation
If you would prefer to learn more about the keyboard before installing it, look for this link on the same page:

This link will open in your preferred browser, allowing you to easily return the installation page once satisfied.