Keyman for iPhone and iPad: Installing Custom Keyboards
Step 1) Click the link to your custom keyboard package file
The link in this example is for GFF Amharic 7 keyboard.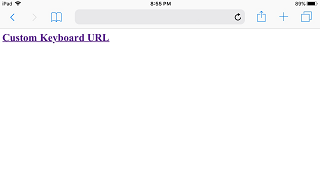 Safari will display an option to open the KMP file with Keyman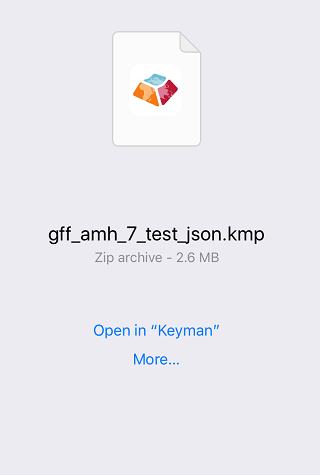 Step 2) Click Open in "Keyman"
Keyman for iPhone and iPad will parse the metadata in the package. Some packages include documentation that will be displayed at this time.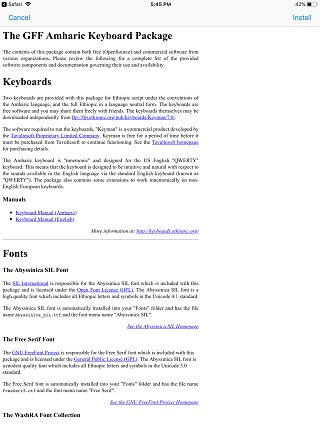 Step 3) Click the top right "Install" button. The keyboard from the keyboard package is successfully installed!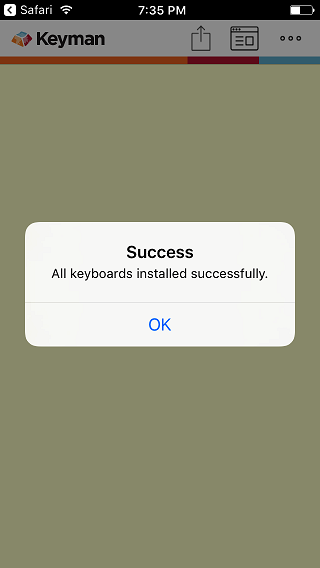 All the keyboards in the package are installed as a group. In this example, the package only has the "GFF Amharic 7" keyboard, so it becomes the active keyboard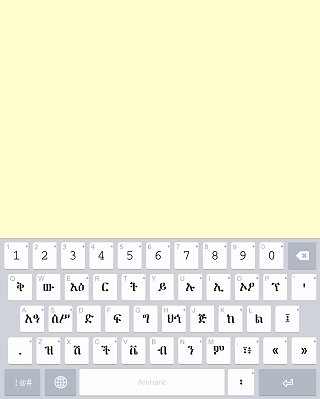 To learn how to create a custom installable keyboard, click here.