Keyman Developer Manual Activation Dialog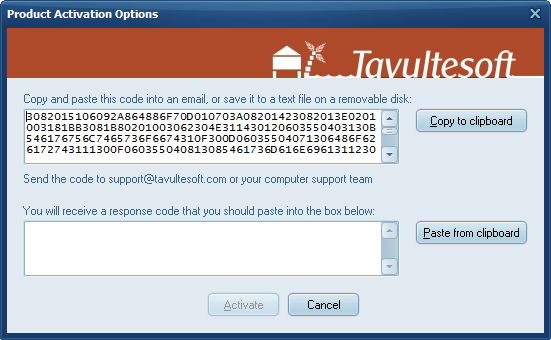 If you cannot activate Keyman Developer automatically (e.g. if you do not have web access), then you can run a manual activation.
Start

Keyman Developer

.
From the Help menu select Activate or Upgrade.
Enter the license number that you received (usually via email) when you registered Keyman Developer.
Click the
link. If you entered a valid license number, the Manual Activation dialog will be displayed.
Click Copy to Clipboard to copy the activation request code to the clipboard. Paste this code into Online Manual Activation.
When you receive the response code from Tavultesoft Support, paste the response in with the Paste from clipboard button, and click Activate.