Keyman Configuration - Languages Tab
The Languages tab of Keyman Configuration shows the current association between all of your installed Windows languages and your Keyman keyboards. You can use the Languages tab to associate Keyman keyboards with Windows languages and layouts. Associating a Keyman keyboard with a Windows language means turning on a Windows language will activate the Keyman keyboard.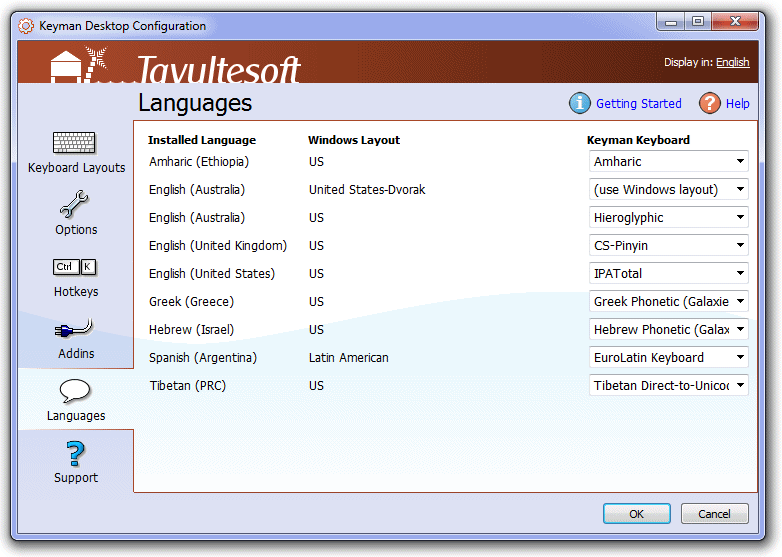 Opening the Languages Tab
To open the Languages tab of Keyman Configuration:
Click on the Keyman Desktop icon , on the Windows Taskbar near the clock.

From the Keyman Desktop menu, select Configuration….

Select the Languages tab.

Tip

Keyman Configuration opens in the same tab you last closed it in.
Associating Keyboards
For help associating Keyman keyboards with Windows languages and layouts, see: How To - Set up Your Computer for a Keyman Keyboard
Related Topics